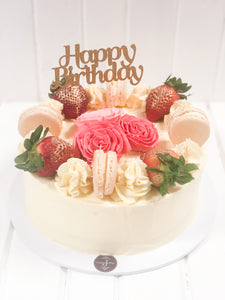 A decorative cake embellished with fresh Strawberries, French Macarons and Butter flowers perfect for that party you are going to attend and surprise your guests with. 


*1 pc candle included and 1 cardstock topper included 
*Cake height: 3 inches
**VAT exclusive 
  IMPORTANT REMARKS: A note card for your dedication is available upon request. You may fill it up in the cart page.